Dear Neighbors,
May 8, 2019
Thank you for electing me as your next Town Council member. I am deeply grateful for your vote and I promise to always listen to your concerns and work in the best interests of our community. Thank you!
May 6, 2019
Some final thoughts as we get to the finish line -
It doesn't seem possible that two years have passed since my next door neighbor and I stood in front of my mailbox and asked each other "Do you know anything about this new development being proposed at 444 Maple Avenue?" Little did I realize the journey this conversation would start: the formation of Vienna Citizens for Responsible Development (VCRD); hundreds of hours of reviewing Town planning and zoning ordinances; numerous public and private meetings with Town officials; a petition that gathered over 1,100 signatures to put a MAC moratorium in effect; and lastly a request from numerous citizens to run for Town Council.
I have found this campaign to be both rewarding and enlightening. The feedback I've received by knocking on several hundred doors has strengthened my resolve that the citizens of Vienna are decent, friendly folks who care about their small town. They care about additional traffic issues created by high density buildings and the impact uncontrolled development will have on the Town's infrastructure. Their concerns span all age groups, with young families concerned about the impact on schools and traffic encroachment in their neighborhoods while folks on fixed incomes are concerned about taxes and being "priced out" of Vienna. The vast majority recognizes that some development is necessary, but it must be well thought out, reasonably sized and good for our Town.
I have heard you loud and clear! If you elect me I will ensure that your concerns are addressed, and I will use my 35+ years of business experience in long-range planning, budgeting, fiscal responsibility, due diligence, and negotiations to ensure sustainable growth and fiscal policies for the Town of Vienna that also reflect citizen wishes. I will work for consensus in all that I do to represent you.
I am also proud to be joined by incumbent Howard Springsteen and Dr. Nisha Patel in this effort. We are like-minded individuals who will walk the talk on responsible development in Vienna and everything impacted by it – traffic, density, infrastructure, parking, neighborhoods, taxes, schools, green space and quality of life. We will listen to your concerns with open minds.
I want to thank everyone who has been so supportive through this entire journey: my family; everyone who has helped out, and to the great citizens of Vienna who have shared their stories and welcomed me into their homes. Vienna is such a wonderful place to live and we need to keep it that way. With your votes, I will work to protect our small town and work for a right-sized, sustainable future.
I look forward to seeing you at the Community Center on Tuesday!
___________________________________________________
If you are concerned about development on Maple Avenue, you certainly have some choices in this election. All six candidates now appear to favor MAC revision and support the moratorium that is currently in place. It hasn't always been that way for some, but always for me. I suggest that you consider the following:
First, for the incumbents, look at their voting records, and what they have done on the MAC so far. It is nice to hear during campaigns that they support revision, but
How did each vote when real citizen concerns were raised?

How did each vote for 444 Maple?

How did each vote for the first Marco Polo project?

Did each actively seek to change the supermajority vote?
For the challengers, look at their long-term actions, not just their recent campaign words:
Have they actively participated in civic action groups that have challenged MAC projects?

Have they spoken at most town meetings in opposition to certain aspects of MAC projects?

Have they drafted letters or met with town officials to offer constructive options or discuss MAC ambiguities?

Have they taken any significant actions to fix the MAC or initiate the MAC moratorium?
I think that, if you consider actions, you will conclude that I am the candidate who 'walks the talk' and will continue to do so with your support.
____________________________________________________
I am running for Town Council because I want to continue to serve the community and work to ensure that Vienna moves forward in a fiscally-responsible fashion that is best long-term for our Town. Vienna is at a critical point. Important decisions will face the next Town Council and I am approaching my candidacy as an opportunity to implement solutions to our most challenging problems.
Re-development along the Maple Avenue Corridor (MAC) is a primary factor in this election; it is not a stand-alone issue. MAC impacts virtually everything that citizens have said is important to our community for many years:
Traffic

Density

Neighborhoods

Green space

Parking

Infrastructure

Taxes

Quality of life

Responsible development for Vienna
For the past year and a half as a founding member of Vienna Citizens for Responsible Development (VCRD) I have been working vigorously to ensure that Vienna can move forward in a way that will preserve our small-town appeal, allow our businesses to thrive, and make Vienna a better place to live.
I was the author of the petition to "Go Back to the Drawing Board" on MAC that garnered over 1000 signatures and was influential in the current moratorium on Maple Ave development. I have attended and spoken at virtually every town meeting for the last year and a half. I have studied the MAC code from front to back.
If honored with your vote, I will promote:
Citizen input and transparency in governance

Comprehensive impact studies on traffic, density and infrastructure before lifting the MAC moratorium

Fiscal responsibility

Traffic flow improvements that do not adversely impact neighborhood lifestyles

Responsible, properly-scaled development for the Town of Vienna
To learn more, please review my platform, background and qualifications to be your next Town Council Member
MAC is not a stand alone issue. It impacts virtually everything that citizens have voiced concerns over for many years. I have been working diligently to ensure that development along Maple Avenue is consistent with Vienna's small-town character and compliant with the Maple Avenue Corridor (MAC) Purpose and Intent. Redevelopment must happen, but it must make Vienna a better place to live.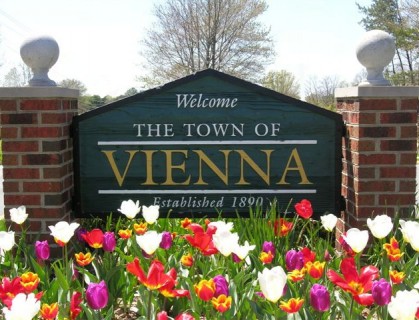 Vienna is a great place to live with a vibrant community and small town feel. I will work to always improve Vienna's quality of life by addressing traffic, infrastructure, taxes, neighborhood needs, schools. I support opportunities to help our local businesses grow and prosper; maintain Vienna's fiscal strength and high-quality services; advocate affordable housing opportunities and make Vienna a welcoming place to work and call home.